about the studio
Creating Clara Viladecans Studio is a project that brings together many of the building blocks I have had in mind for many time.
Through it, I want to give myself the opportunity to promote a more humanistic design world, where craft heritage, technology and social approaches fits all together.
An union between craftsmanship, industrial research, innovation and technology without forgetting our responsibility towards our planet.
Viladecans lamps are created with the intention of playing with shapes and materials without sacrificing quality and usability. It combines my spanish heritage with a contemporary feminine spirit, translating her inspirations into a timeless and mediterranean design, represented in local materials as blown glass and hand curved metals, consciously handcrafted one by one.
Our italian and spanish factories have been chosen in order to guarantee a sustainable production with high-quality workmanship.
My goal is to continue creating, designing and crafting beautiful and sustainable products, made in Europe.
about clara viladecans
designer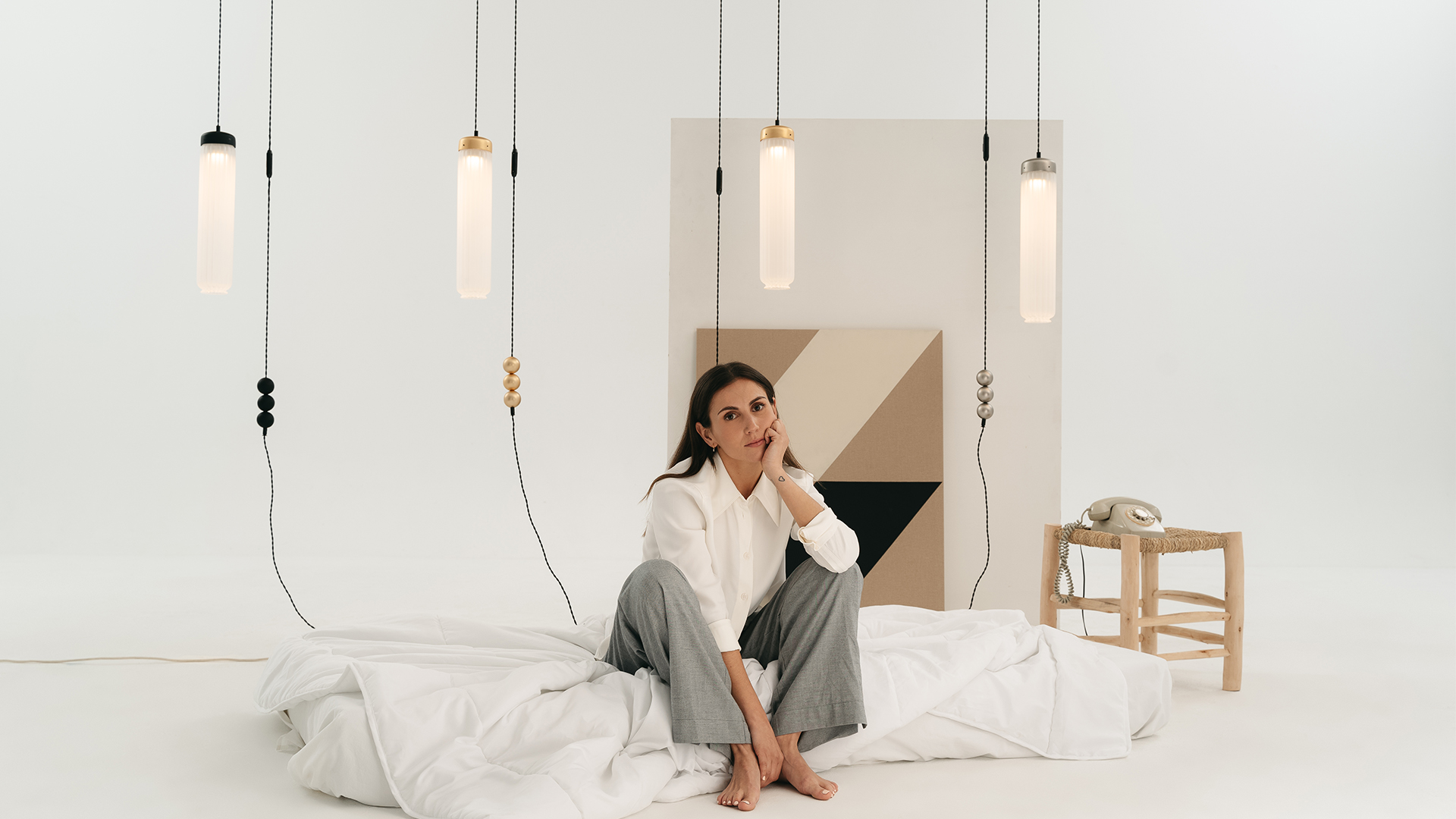 Born in Girona, a little town nearby Barcelona, I am currently based in Milan .
Graduated as a product designer at Elisava University in Barcelona and a Master in Lighting Design and LED Technology at Politecnico di Milano. During my university career I had the opportunity to work together with internationally acclaimed designers and artists in some appealing projects.
My very first contact with the country that took my heart was at Università degli Studi di Firenze, during an Elisava exchange program.
My first experience in Italy brought to me a deeper knowledge on design, seen through the eyes of another culture.
Back in Barcelona I had the opportunity to participate on the Barcelona Lighting festival "Llum BCN" with a group of designers and my really first light project was awardered with the first prize recognizion and... my passion for lighting took on!
I decided to move back to Italy, where I found myself inspired, for my grade at Politecnico di Milano and now it's almost four years I have been living in my second home-country.
After gaining experience working in lead firms like Artemide SPA and other international design studios in Milan, I decided to focus on my own project when, on September 2020, I was commissioned to design and produce a custom made lamp.
At that time I told myself . "hey!, a firm starts when it get a first customer, and I got it!, so...why not to take my chance?" One and a half year later that first lamp has been designed, produced and delivered and I am still working on other lamps to be presented :)
The journey has just started!
subscribe for updates